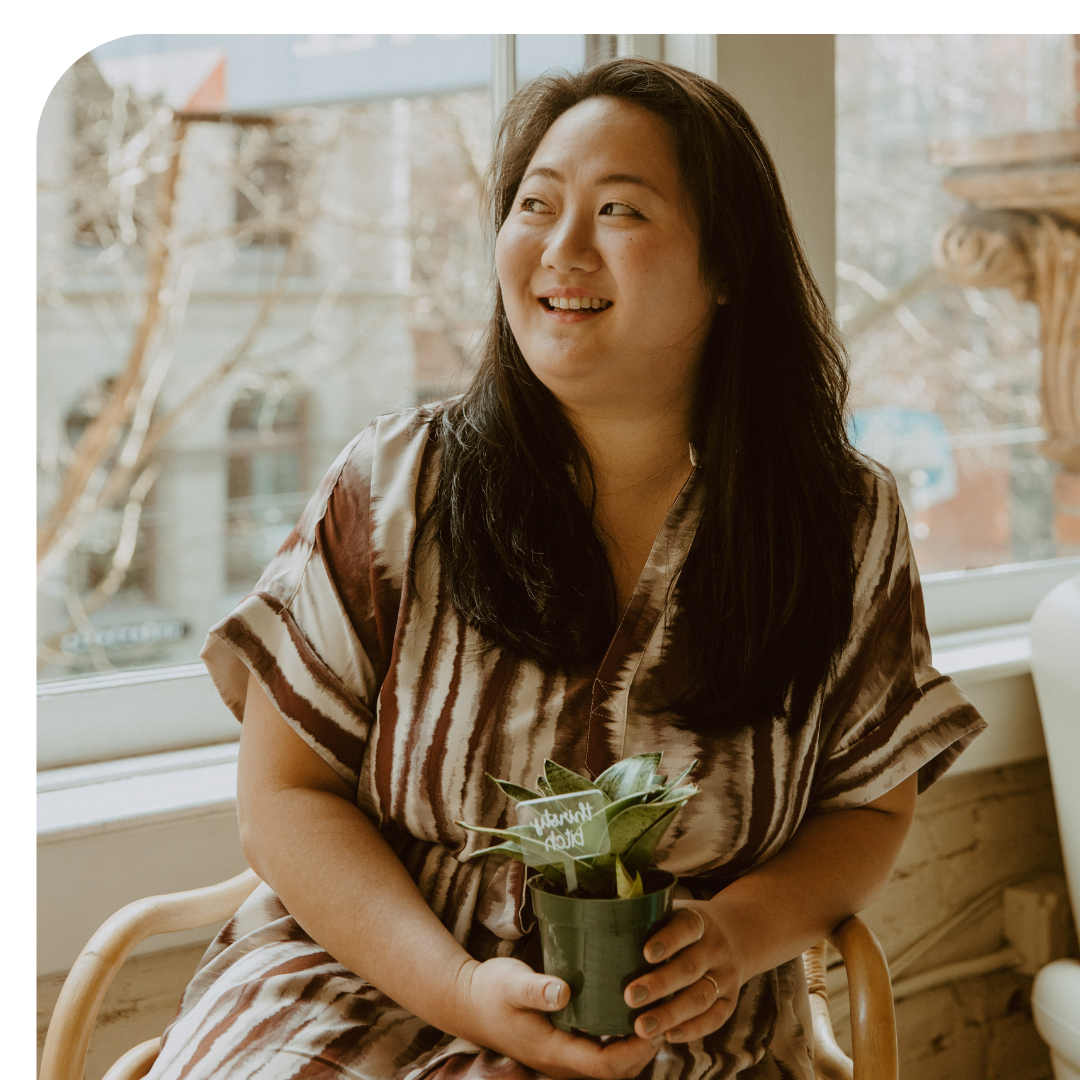 Aloha, I'm Ellise
When I am not creating for Live Long and Plant, you can either find me snuggling up with my pup Ginger, escaping via road trip to somewhere with a sunny beach, or interviewing incredible humans for my podcast, Planty of Friends.
Let's rewind...
I began my journey in South Korea, where I was adopted at 4 months old to my parents on Oahu, Hawaii. The first plant memory I can recall was when I was 4 or 5 years old - my grandpa grew the most luscious vegetable garden and I would pick Cherry Tomatoes off the vine! We would also plant Sweet Potatoes, and once they were ripe we'd dig them up, cut it up in slices, microwave and add salt to snack on! My parents educated me on how to grow plants from seeds, as we grew Sunflowers and Corn in our front yard. It was here that my green thumb began.
Fast forward to 2019, I had been working in corporate America for 8+ years and always wanted to start my own business. I looked around my apartment to find a problem that needed a solution, and there it was right in front of me: empty candle jars! As a semi-hoarder, I had collected many used candle jars with the idea to repurpose them into something I could use. I paired my passion for plants with cleaned candle jars and started creating succulent terrariums! Since then, I've expanded my line up to include houseplant, aquatic, and succulent terrarium kits, along with handmade home goods. 
Words I live by...
my why...

The purpose of Live Long and Plant is to share the joy of plant ownership with you while giving you the confidence to joyfully add a member to your plant family and know it will live long and prosper. I want to foster a judgement-free community of plant parents, no matter what level of plant parent you are!

xo,

Ellise
Enjoy the rest of our collection: